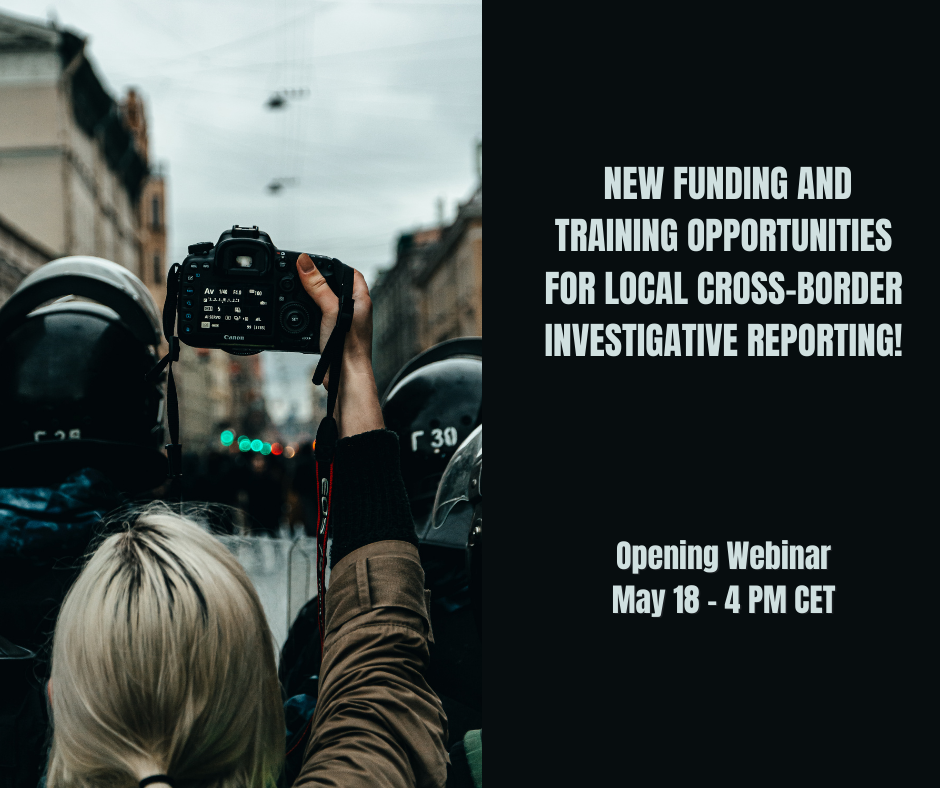 Date: May 18, 2022 – May 18, 2022 – (16:00 – 17: 00 CET)
Location: Online
New funding and training opportunities for local, cross-border, investigative reporting!
Registration and participation: Zoom
Target audience: Journalists (freelancers and staff) from and/or operating in the EU, Iceland, Norway, Liechtenstein, Albania, Montenegro, North Macedonia, Serbia, Georgia, and Ukraine.
Language: English
The contribution of local news media to healthy democracies is vital. Transitions has teamed up with three other European organizations to launch "Cross-Border Local," which will strengthen cross-border, local investigative journalism across the continent. The initiative will offer grants to journalists interested in local, cross-border investigative journalism; training and mentoring in various aspects of investigative journalism; and a mini-MBA for local news media executives. The resulting stories will create awareness among local journalists and citizens that local or regional items often also have an international dimension, and vice versa, that European topics have repercussions down to the local level. The details:
We will be launching the project with an introductory webinar on 18 May, but the story grant program is already open.
Speakers will outline the main funding and training opportunities, but we also need your help!
After we introduce the project, we plan to engage in a collective brainstorming to determine where the training needs are greatest and how this initiative can fill the gaps.
Your input on what skills are most needed for investigative journalists – especially on the local level – will help us design the training opportunities that we will be offering in the near future.
We hope to see you, so don't lose time and register now!
The speakers
Jeremy Druker is the executive director of Transitions, one of Central and Eastern Europe's leading media development organizations, and editor in chief of TOL's flagship publication, Transitions. He is also founder/CEO of Press Start, the first global crowdfunding platform designed specifically to support journalists in countries where the press cannot report freely.
Jaroslav Valuch is a news literacy and fact-checking project manager at Transitions. He is an experienced practitioner in the field of media literacy, social media activism, countering hate speech, and communication with crisis-affected populations. Jaroslav has worked with dozens of organizations and civic initiatives in Europe, the Middle East, and Southeast Asia.
Ronald Tipan is a project coordinator of Local Cross-Border Journalism, working for the leader of the coalition, Journalismfund.eu. He is a skilled communication professional with a strong interest in Europe and international affairs and extensive professional experience working at international organizations, NGOs, or companies in the area of public, policy, and advocacy affairs.
If you are interested in future training opportunities with Transitions follow as at @TransitionsMag on Twitter, sign up to the newsletter or email education@tol.org.