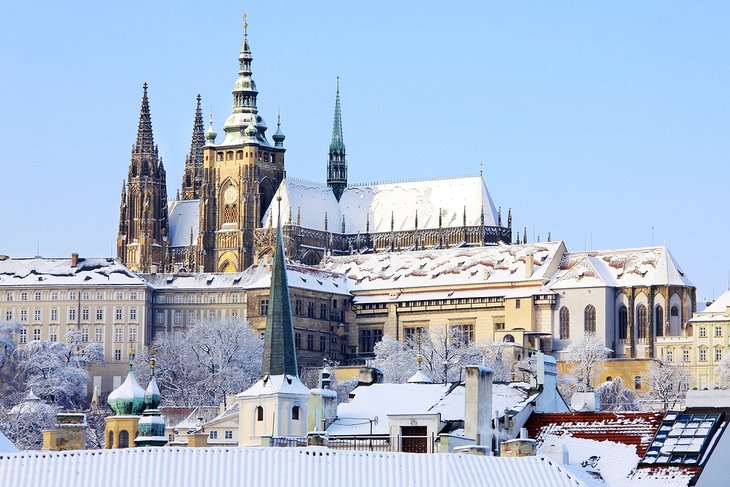 Purchase a course by clicking "Take this Course"
Date: January 21, 2023 – January 29, 2023
Location: Prague, Czech Republic
Whether your dream is to work as a journalist parachuting into foreign lands, or as an activist, advocating for resolutions to global issues, our foreign reporting course will prepare you for whatever lays ahead. Not only will you learn the tips of the trade directly from working foreign correspondents, you will pursue an actual story on the streets of Prague. Don't worry – you will receive extensive coaching both before your arrival and as you research and write your assignment. We'll give you advice on structuring your story, locating quality sources, and incorporating multimedia, including video and photos. We'll help in setting up interviews and finding interpreters if you need them.
Are you tired of reporting bad news? Learn how to inspire your readers without sacrificing your journalistic integrity with our 9-day International Reporting Course on Solutions Journalism.
This program is a fantastic opportunity for college and university-level students; journalists looking to improve their skills; and communications professionals interested in learning about one of the fastest-growing journalism genres while gaining invaluable experience abroad.
By the end of the course, participants will be equipped with a solid set of solutions-focused writing skills and feel ready to negotiate the challenges posed to international reporters aiming to write these types of stories.
Why should you attend?
Become part of a budding community of like-minded solutions journalism practitioners across the world;
Learn about some of the latest trends and research in solutions journalism;
Network with leading professionals and journalism fellows in an informal setting;
Find cross-border collaborators for solutions stories on some of today's most pressing social issues; and
Stay for the stunning scenery of Prague.
See the course curriculum here. If you have a passion for this line of work and want to acquire some practical skills, join us for this Solutions-Focused International Reporting course in January 2023!
The course fee includes the following expenses:
Tuition for the course
Tuition for the pre-course, online learning component
Accommodation in twin rooms (including breakfast, wifi) at **** Marriott Courtyard Prague Flora hotel near the centre of Prague – Lucemburska 46, Prague 3, 13000 – (check in January 21st and check out January 29th)
City transportation pass for Prague
Select group social event
21% VAT.
The course fee does NOT include the following expenses:
Transportation to Prague
Lunch and dinner in Prague (other than those indicated in curriculum)
Visa fees (if applicable), travel and health insurance, or personal expenses.
If you are interested in future training opportunities with Transitions, follow as at @TransitionsMag on Twitter, sign up to the newsletter or email education@tol.org.