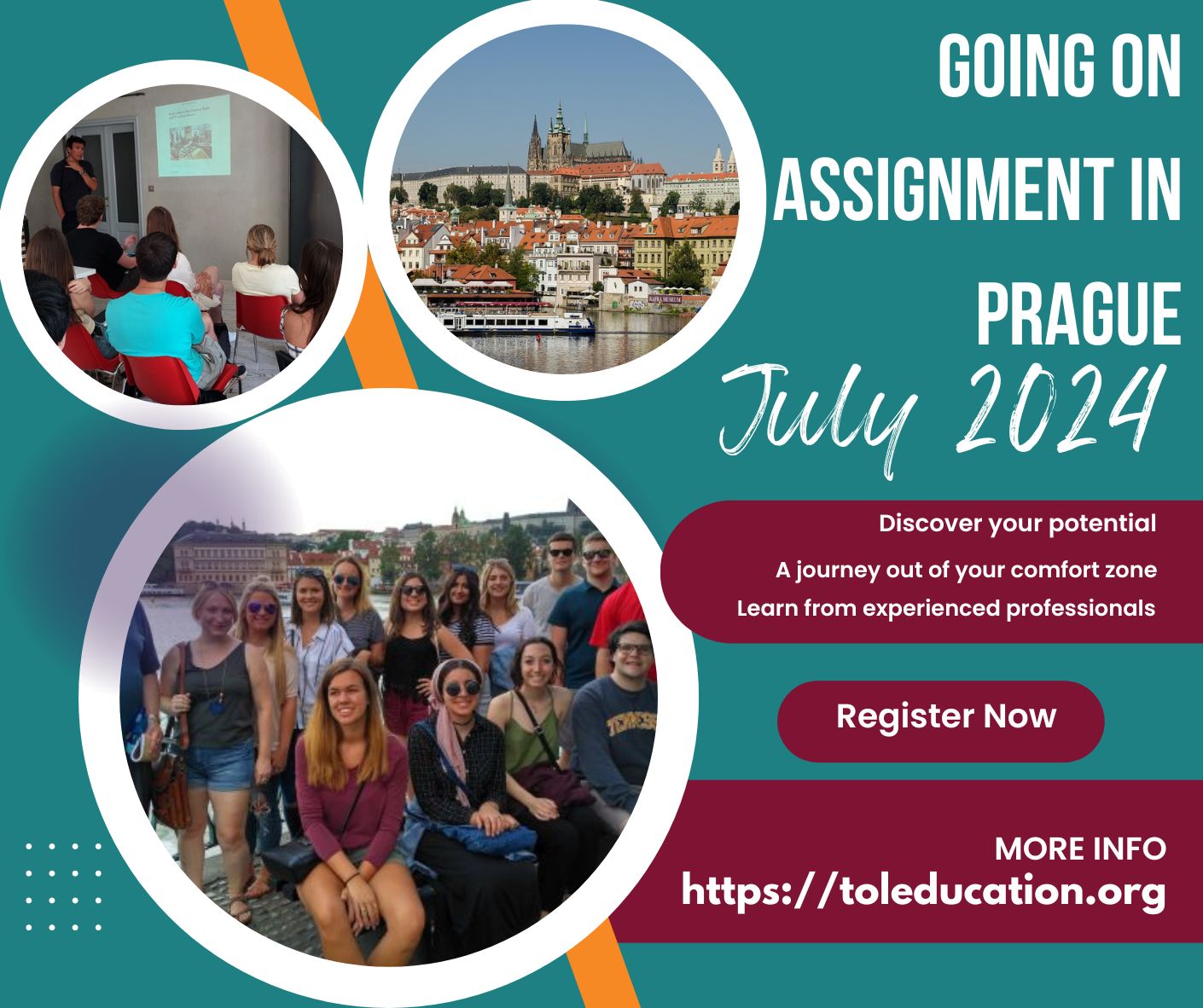 Purchase a course by clicking "Take this Course"
Date: July 6, 2024 – July 21, 2024
Location: Prague, Czech Republic
Whether your dream is to work as a journalist parachuting into foreign lands, or as an activist, advocating for resolutions to global issues, our foreign reporting course will prepare you for whatever lays ahead. Not only will you learn the tips of the trade directly from working foreign correspondents, you will pursue an actual story on the streets of Prague. Don't worry – you will receive extensive coaching both before your arrival and as you research and write your assignment. We'll give you advice on structuring your story, locating quality sources, and incorporating multimedia, including video and photos. We'll help in setting up interviews and finding interpreters if you need them. And once you're done, we'll give you valuable, detailed feedback on all your work. By the conclusion of your 15 days with us, you will end up with a memorable, real-life experience and, just as importantly, a publishable piece of foreign reporting to get you started in an exciting career as a journalist or telling stories on behalf of an NGO. You will also have gained valuable insights into how and why certain foreign affairs stories get published, as well as an understanding of the transition of the media in Central Europe through visits to some of the most prominent media institutions based in Prague. See the course curriculum here. If you have a passion for this line of work and want to acquire some practical skills, join us for this foreign reporting course in July 2024! Join our upcoming Information session to learn more! November 29, 2023 at 02:30 PM EST/8:30 PM CET. 
The course fee includes the following expenses:
Tuition for the course
Tuition for the pre-course, online learning component
Accommodation in twin rooms (including breakfast, wifi) at **** Marriott Courtyard Prague Flora hotel near the centre of Prague – Lucemburska 46, Prague 3, 13000 – (check in July 6th and check out July 21th)
City transportation pass for Prague
Select group social event
21% VAT.
The course fee does NOT include the following expenses:
Transportation to Prague
Lunch and dinner in Prague (other than those indicated in curriculum)
Visa fees (if applicable), travel and health insurance, or personal expenses.
If you are interested in future training opportunities with Transitions, follow as at @TransitionsMag on Twitter, sign up to the newsletter or email education@tol.org.
Fee: $ 2,350 or EUR 2,250