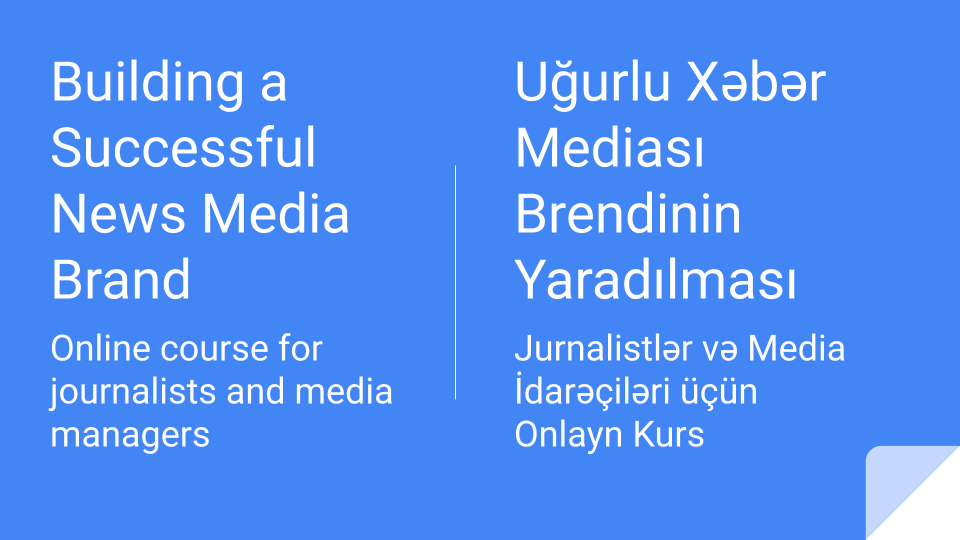 Online course for journalists and media managers
Course objective:
This course will teach you the essential basics of balanced reporting, compelling storytelling, and the use of attractive multimedia formats. You will learn how to understand your audience through easy-to-use analytical online tools and how to distribute your stories effectively via multiple channels. You will learn the critical elements of successful media and business management. Our experienced local and international trainers will guide you through this self-directed course.
Join the course, enjoy it, and don't forget to let us know if you have any feedback or ideas.