Solutions Journalism: Report on Effective Responses to Society's Problems
Want to catch up on one of the fastest-growing trends in journalism today?
Get introduced to solutions journalism in this two-hour course led by the Transitions team!
Are you tired of reporting bad news? Learn how to inspire your readers without sacrificing your journalistic integrity with our 30-minute crash course on solutions journalism. This course consists of five lessons, several interactive exercises, a short video on how to do SoJo, and links to additional resources from the Solutions Journalism Network.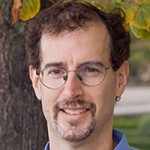 By the end of this course, you will be able to:
1) Define solutions journalism and identify SoJo "imposters"
2) Explain the key criteria of solutions journalism
3) Get started on a SoJo story
4) Pitch a solutions-oriented story.
---
Are you ready to inspire readers and report on solutions to important social problems?
---
Why Transitions?
Transitions is a partner of the Solutions Journalism Network, spreading the concept throughout Central and Eastern Europe, as well as Turkey. We have run dozens of SoJo workshops and trained hundreds of journalists and students. We provide capacity-building for educators. Our flagship online magazine, Transitions, regularly features solutions journalism.